With continuously declining reimbursements, hospitals cannot afford to lose more revenue which is why it is more important than ever to recover patient payments and/or bad debt collections in a timely and efficient manner to help improve cash flow.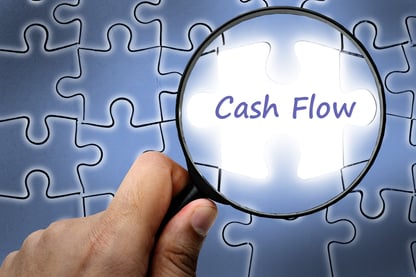 In a hospital system, patient payments are a complex process which can lead to lost revenues. Bills can transfer from patients, to the hospital, to third-party payers, and back again. And they can take a significant time to collect, or worse be written off. Considering that a substantial portion of a hospital's revenue comes from post-insurance balances, or from balances owed by patients preferring to pay out of pocket, selecting the right revenue recovery partners is critical to any healthcare provider.
There are several sourcing criteria that should be considered when selecting a partner for collection services. Taking these criteria into account can help hospitals source the right partner that will maximize their collections efforts and optimize its revenue recovery process. These include::
Customer Support: Whichever revenue recovery partner you choose, make sure they provide both you and your patients with excellent customer service and support. They should have a dedicated account manager and be accessible when you need them to address concerns or provide timely reporting. Remember, they are dealing directly with your patients to collect your revenue, so you should ensure that they are also providing the best customer support to your patients to maximize collections.
Use of Technology: Collection agencies should use a robust call center solution and a variety of technologies to offer your patients multiple payment options, making it easier for them to pay, and for you to collect. These can include web portals, automated mobile payment solutions, and virtual agents for automated payments.
Industry Expertise: Healthcare claims can be complex, and there are many rules governing coding and claims procedures. It is important that any revenue recovery partner being considered is familiar with industry practices, as well as insurance company rules for claims filing. Ensure they are providing their employees with healthcare-specific training that includes industry revenue cycle processes. Ask for and follow-up on references from the vendors' other healthcare clients that are similar in size and composition to your organization. Ideally, you'll want a partner that specializes in medical collections.
Compliance: Consumers are protected from abusive debt collection practices by the Federal Trade Commission's Fair Debt Collection Practices Act. State agencies can also have their own consumer protection statutes, such as Minnesota Statute 332.37, Prohibited Practices. The Office of the Minnesota Attorney General also has a General Agreement with hospitals in the state governing collection activities. The point here is that revenue recovery partners must be familiar and knowledgeable about all applicable rules and regulations regarding collection services, including all Federal, State and industry-related statutes that may apply to your organization. This also includes the Health Insurance Portability and Accountability Act (HIPAA). Therefore, it is often preferred to work with partners that are located or have experience within the desired region.
Rate Structure: Some collection agencies will charge a flat-rate for their services while others may use a contingent fee, where the agency charges a percentage of the amounts collected. The contingent fee structure is preferred because it has a built-in incentive for the agency to provide a full range of services to collect the debt. After all, they don't get paid unless the debt is collected. A flat-rate structure may not provide the needed incentive to deliver much more than the base negotiated services, or to maximize collections. However, you should also look at an agency's track record and recovery rates when making your final decision. An agency with a higher recovery rate but less competitive contingent fee may collect more than an agency with a more competitive contingent fee but lower recovery rate.
Culture: Finally, you'll want to conduct a site visit to the offices of the agency or agencies being considered. This is the best way to get an up-close look at how they operate and will allow you to determine if the agency is a cultural fit for your organization, which is very important when choosing the right partner.
As hospitals continue to face declining reimbursements and financial stress, they cannot afford to lose any more revenue and following these recommended best practices can help you identify the right partner to help you achieve your revenue recovery goals.
Going through the negotiation process to identify the best vendors with the best requirements for your hospital can be a lengthy and tedious process. eNegotiation can significantly streamline the negotiation process for faster savings without compromising quality. Click here to learn how hospitals like MaineHealth, Hennepin County Medical Center and Johns Hopkins saved millions with their vendors using eNegotiation.
Using our mSource platform to negotiate with your suppliers is ridiculously faster than manually managing the RFP process manually.