Last time, we discussed why Purchased Services benchmarking requires a unique analytical approach that differs from the process of simply comparing product costs, and Medpricer's Five Factors™ which allow for more accurate benchmarking.
Now, let's explore Medpricer's Five Factors™ in more detail. The Five Factors represent consideration required for accurate Purchased Services benchmarks.
Medpricer's Five Factors™ are:
Geography
Service Volume & Frequency
Service Levels
Unique Category Considerations
Vendor Standardization Potential
Geography
Many purchased service categories are based on the provision of outsourced labor. Geography greatly impacts the vendor's internal cost associated with labor which is then passed through to the pricing offered to the health system. It is necessary, when benchmarking a labor driven service, to ensure the benchmark data utilized either originates from the same geography or takes into consideration certain sub-factors like cost of living adjustments.
Example: Comparing a parking attendant contract price in Columbia, South Carolina against the same category in New York City does not take into consideration cost of living variables that detract from a true cost comparison.
Service Volume & Frequency
Increased service volume should result in reduced line item costs. Service providers archive operational efficiencies through increased volume that allows them to still make a sustainable profit while passing through savings via the lowering of line item pricing. Further, suppliers are open to lower profit margins at the line item level so long as the total profit achieved across all business is at an acceptable level.
Example: Comparing a cost per line in one transcription contract to another won't be accurate unless you understand how many lines are transcribed per year. You should achieve far superior pricing if you require 10M transcribed lines per year than if you required 1M. Interestingly enough, this volume isn't always clearly defined in a contract and one must conduct further research to obtain this information. If you've ever received a benchmark for transcription before, and the benchmark provider did not ask you for your volume of transcribed lines, then it's safe to say that benchmark was not accurate. This is also a reason why sourcing experience is so important to developing a comprehensive benchmarking solutions.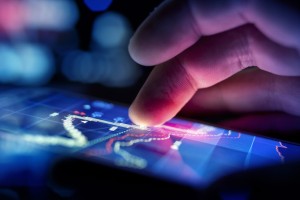 Service Levels
Costs associated with purchased services are directly related to service level requirements. These line item costs incorporate unique service level agreements (SLAs) that are based on the needs of each health system. Comparing prices where SLAs differ (or not accounting for those differences) will result in inaccurate benchmarks.
Example: Comparisons of black and white impression costs for managed print services must consider response times. If your per impression price is based on 4-hour response time in a non-clinical, non-patient care setting while your benchmark data is based on 2-hour response times in a critical care, patient care area, you might as well ignore the results entirely.
Unique Category Considerations
Many purchased service categories have nuances that are typically not considered when benchmarking. These unique category considerations can impact costs, but are usually not considered because those conducting the benchmark don't understand the category well enough. These category specific factors must be considered to ensure an accurate benchmark.
Example: Consider elevator repair service contracts. Even if you confirm you are comparing the same model elevator, with the same service level requirements, in the same geography, it's still possible your benchmark contains inaccuracies. To properly analyze elevator repair services, one should consider category specific issues such as:
When was your elevator installed?
How old is your elevator?
Was the elevator modernized?
When did the modernization occur?
What level of preventative maintenance has occurred over the last five years?
The answers to these questions may impact elevator service prices which means it would also impact the quality of the benchmark performed.
Vendor Standardization Potential
Awarding sole source status to a vendor in a category where multiple vendors exist is one of the best levers a health system has in a negotiation. Understanding whether the option to standardize exists impacts the accuracy of your benchmark data and comparisons. Understanding how much business each supplier has today and the potential for source sourcing is critical when benchmarking costs.
Example: If a vendor has 50% of a client's market-share today, their willingness to reduce cost greatly increases if afforded the opportunity to provide the remaining 50%. This is driven not only because of the volume increase, but because of the benefits associated sole provider status.
For more insights on how to optimize your Purchased Services spend for greater and faster savings, subscribe to our blog today.
Do you want reliable benchmarking for Purchased Services?
Click here for more information about Medpricer Compare™, our new benchmark product that is based on competitive bidding results and provides healthcare systems with accurate category benchmarks for purchased services enabling them to identify realistic savings opportunities.
Did you like this article? Share it on Twitter and LinkedIn!