Protecting patient data is extremely important in the healthcare industry. Medical records contain highly sensitive information and if hospitals don't meet government regulation standards for document destruction, they could be subject to potential lawsuits and millions of dollars in fines and lost revenue.
The most effective way to ensure patient records and other sensitive documents are correctly destroyed is through document destruction (and shredding) services. Third party document destruction services employ state of the art shredding machines and have the resources to ensure destruction happens on a routine and timely basis. Organizations that choose to destroy these files internally are subject to multiple issues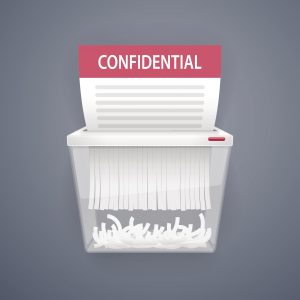 including:
Lack of resources
Incorrect destruction timing
Absence of proper time and attention
This results in improper destruction procedures and is why most organizations partner with third-party document destruction companies. All third-party contracted services come with cost and quality issues that require consistent measurement, which ensure the Hospital's destruction program meets the appropriate regulations.
Given the importance of document destruction (on both cost and quality), you may want to ask yourself:
When is the last time you have sourced this category in the last several years?
Are you truly following correct government-regulated procedures or are you prone to penalties and other related fines?
If you are like most hospitals, you are avoiding competitive vendor evaluations because it's easier to stick with your current vendor (or vendors) so you don't have to deal with the hassle of potentially transitioning to a new vendor. Or maybe you are concerned with how your employees and your day to day business will be disrupted.
Do you have savings going down the drain too?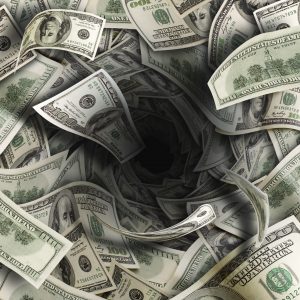 As a result of this thinking, you may be missing out on significant cost savings and improvements with your existing destruction policies. In addition, HIPAA requirements are consistently changing and it's difficult for hospital administration to keep up on those changes, so you want to ensure you are partnered with an organization that lives and breathes document destruction, as they will be able to act as your experts and modify your practices so that you are following the most current government enforced policies.
Sourcing the document destruction category does have its challenges and fortunately, there are still ways you can shred costs in this area for huge savings. Document destruction costs have been reduced drastically over the last several years and it is not uncommon for an organization to reduce their costs by as much as 75%. The average savings in this category (when sourced competitively through a third-party sourcing expert) is between 40 – 60%, so if you haven't done competitive negotiation in the last three or more years think about what this could mean for your bottom line.
What are your options?
You could extend a contract with your current vendor who will most likely continually raise costs because standard industry practice is to apply 3% increases every contract year.
Or you can negotiate with your current vendor for a more competitive price.
The problem with both of these alternatives is that you are not benefiting from a competitive bidding process where your incumbent knows they need to meet industry pricing averages in order to remain competitive. Vendors now can shred more efficiently and are able to do this much less expensively than in the past. Technology is improving and destruction companies are becoming larger in certain geographies (due to acquisitions), which allow these companies to do the same amount of work at a fraction of what it would have cost them three years ago. Region specific company acquisitions allow them to leverage volume by servicing many customers in the same area. The fact is, if these companies are not charging a lot less, their margins are going through the roof.
Without a competitive bid, pricing honesty disappears and Hospitals are the ones that get taken advantage of.
The best way for you to realize the biggest savings is to involve other document destruction companies' and go through a competitive bidding process. If you are also in the situation (which many Health Systems are), where you have multiple destruction companies' servicing different hospitals within the same Health System, there is another benefit available through consolidation of Incumbents. You typically don't need four separate document destruction companies' when there are options for a single company to service all locations. Not only do you get the logistical benefit of managing a single supplier for a single service, but you get the financial benefit of aggregating your volume and achieving lower costs across all Hospitals within the System.
One of our clients, a 4,000 bed hospital system with 23 acute care hospitals in two states had multiple vendors in document destruction. They were decentralized (multiple Incumbents across a similar geography) and felt they did not have time or the resources to tackle and manage competitive sourcing in this category. Costs were continuing to increase and they needed to put a stop to paying such high prices. As a decentralized organization, some facilities were using Vendors through a GPO contract while others were using local contracts.
You might ask yourself why the Client simply didn't put all facilities under a GPO contract. The simple answer is that they couldn't, for multiple reasons.
First, the GPO did not have a large enough contract portfolio and not all of the Vendors being used had a relationship with the Client's GPO.
Secondly, for the few Vendors that were on the Client's GPO, multiple facilities had poor experiences with those Vendors in the past and internal strife would arise if they were forced to work with a company that previously could not effectively service them. The GPO limitations forced the client to either continue the status quo (paying outrageous prices), or force a move to a Vendor that would have dissatisfied the majority of the organization.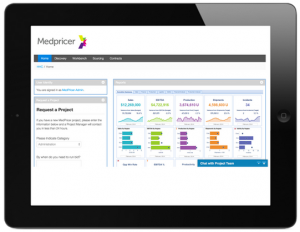 Medpricer 360™ is a sourcing solution that provides full-service sourcing augmentation services, technology and intelligence. Using the Medpricer 360 eSourcing Product, this Health System went through a competitive bidding process and went from $550,000 to $250,000 in annual spend, an impressive 55% in savings. This process was vendor agnostic, unlike the GPO, which allowed the System to evaluate a multitude of potential Vendor options to determine what would work best for the System as a whole. They were not bogged down by the fact that the GPO pigeon-holes them into working with just a few companies.
The entire process took two and a half months of time, and nearly all the work was conducted by the Medpricer Sourcing Team, while the decision making process remained entirely in the hands of the Client. Medpricer's past experience in this category allowed us to understand the right questions to ask potential Vendors, and the right contractual obligations to put in place to ensure the Vendor continually improved the existing destruction process while evolving the services to meet the ever-changing HIPAA requirements for document destruction. Finally, the live real-time moderated e-negotiation delivered the 55% savings while actually improving the service levels previously in place, and established a uniform destruction policy across the System that will ensure meeting all existing and future HIPAA requirements.
You can do this too.
In our next blog post in this two part series, I will address the six key areas to address when going through the contract negotiation process for maximum success and savings. If you can't wait for next post and really want to talk to someone now, just call me at (888) 453-4554 and I would be happy to address any questions you have.
For more insights on how to optimize your Purchased Services spend for greater and faster savings, subscribe to our blog today.
Contact us to for guaranteed savings on Purchased Services for healthcare systems & hospitals with no out or pocket expense. Free assessment (888)453-4554.