By Luis Soto and Emil Layacan
Cloud-based technology and external support helped MaineHealth improve its data collection and analysis, as well as its negotiation strategies.
Healthcare organizations are embracing new ways of thinking and looking for proactive, creative ways to drive more cost savings. Purchased services represent an untapped area in most organizations, and cloud-based solutions can accelerate data collection, analysis, and negotiation in this arena. The resulting savings potential from a strong purchased services strategy can relieve real budgetary pressures caused by increasing expenses and decreasing reimbursement rates.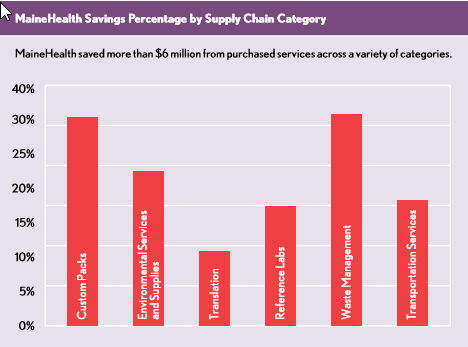 Click here to read full story and learn the three keys to MaineHealth's success.
Request a demo of healthcare's first complete Purchased Services platform.
Share this story!