Purchased services benchmarking is distinctively different from medical/surgical and commodity products. Product benchmarking is easy in relation to purchased services since these benchmarks can be based on simple ratios related to volume, price and geography. In purchased services, ratio benchmarks can be directionally valuable but provide no insight into the quality of a service provided. So, if you are simply relying on ratio benchmarking, you are missing the mark and you could be sacrificing quality of service and leaving a lot of money on the table, or worse yet--- both.
Using ratio benchmarking to get a high-level sense if you are in the ball park for pricing, is a good start; however, if you are entering into a negotiation equipped only with target prices based on ratio benchmarking, you are in danger of encountering several risks including:
Inadvertently overlooking important quality of service metrics.
Losing significant savings opportunities.
Damaging your vendor relationships by setting unrealistic price expectations during your negotiation process.
Losing credibility with stakeholders.
Compromising the negotiation process with outdated historical data that does not reflect current market conditions.
Not securing the most favorable terms and conditions.
This is where precision benchmarking comes in. To minimize these risks and to get the best combined price and value on the services you buy, you need to use precision benchmarking which takes into account the multiple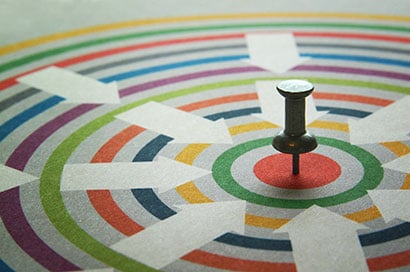 variables and nuances associated with each category of purchased services spend. Identifying these nuances is difficult though and only possible though actual sourcing experience in purchased services. Medpricer has almost 12 years of experience sourcing more than $2.7 billion in purchased services spend and through this experience, we have identified the following key factors necessary when benchmarking purchased services costs that will arm you with the most accurate information you need to achieve the most competitive rates through negotiation.
Geography
Many purchased service categories are based on the provision of outsourced labor and the internal costs associated with labor can be greatly impacted by geography. To benchmark a labor driven service, the benchmark data must originate from the same geography or take into consideration factors like cost of living adjustments.
Service Volume & Frequency
Increased service volume should result in reduced line item costs. Service providers achieve operational efficiencies through increased volume that allow them to still make a sustainable profit while passing through savings via the lowering of line item pricing. Furthermore, suppliers are open to lower profit margins at the line item level as long as the total profit achieved across all business is at an acceptable level. Therefore, to ensure the best prices, volume needs to be defined in a contract. If you use benchmark information that does not include volume, more than likely that information will not be accurate.
Service Levels
Costs associated with purchased services are directly related to service level requirements and line item costs incorporate unique service level agreements (SLAs) that are based on the needs of each health system. Comparing prices where SLAs differ (or not accounting for those differences) will result in erroneous benchmarks.
Unique Category Considerations
Many purchased service categories have nuances that are typically not considered when benchmarking. These unique category considerations can impact costs, but are not considered in ratio benchmarks.
An example would be in elevator repair. You may be comparing the same model elevator, with the same service level requirements in the same geography, but unless you take into account category specific issues, you won't actually be getting the precision you need.
The category specific factors to be considered for elevator repair include knowing how old your elevator is, when was it installed, if it was modernized and when and what level of preventative maintenance has occurred over the last five years. Understanding the answers to these questions will impact the elevator service prices and if you are using a ratio benchmark, which doesn't take this into account, you won't be able to negotiate a realistic and comparable price in the negotiation process.
Vendor Standardization Potential
Having visibility into your total cost of purchased services contracts and how much business each supplier has today by category will help you to pinpoint whether or not you have opportunities to standardize vendors. Armed with this information, you can consider awarding sole source status to a single vendor which gives you additional negotiation power.
For example, if a vendor has 50% of a customer's market-share today, their willingness to reduce cost greatly increases if they have the opportunity to provide the remaining 50%. This is driven not only because of the volume increase, but because of the benefits associated sole provider status.
Actual competitive bidding results.
The truest benchmark is arguably the price and quality data based on the outcome of recent competitive bid. The only way to get this information is by using data that has been extracted through the active sourcing of purchased services categories which provides you with actual costs for comparison supplier by supplier. Medpricer is uniquely positioned to provide its customers with benchmarks based on actual bidding events across multiple customers and geographies.
In summary, if you take away anything from this post, remember, ratio benchmarking will give you directional information and help you chart a path to cost savings. But if you want to save real dollars, you need to use precision benchmarking to minimize risks and equip yourself with the information you need for negotiating the best possible price and value with your vendors. If you are not taking all factors into account when benchmarking purchased services, you will leave money on the table. Can you afford to do that?
Medpricer provides a complete purchased services cost management solution that improves operating margins through superior visibility, savings, and control over unmanaged spending. Medpricer empowers healthcare providers with technology so they can independently find, get, and keep purchased services savings.
To arm yourself with the visibility necessary to achieve competitive rates through negotiation, call us at (888)453-4554. You can also click here to download our Compare Benchmarking brochure.