Across the nation, the healthcare industry is facing severe financial crisis resulting in layoffs, cuts in services and "all sorts of terrible things". Some of the recent articles in the news over just the past several days include:
And this is just the tip of the iceberg.
Baby boomers are continuing to age resulting in an increase of Medicare patients at lower reimbursement levels. The impact of the ACA repeal is looming which has even more implications and added financial stress. The economic impact of not being about to make up for the loss of money due to declining reimbursements and escalating costs is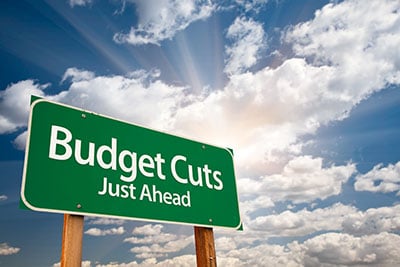 huge.
But there is a way to decrease costs to counteract the effects of this financial stress. Hospitals can take charge of their purchased services spend which can make up as much as 40% of their operating budgets. Based on our average savings of 24% in purchased services, this could more than offset the cost savings associated with staff layoffs.
To uncover these savings, healthcare systems need to get their hands on Purchased Services spend data and figure out exactly what they are spending. Then they need to take this data and use a strategic negotiation process, instead of a traditional manual, paper based approach to accelerate the process by months for quicker savings. The best way to accelerate this process is to use a real-time sourcing platform with time-saving templates. An eNegotiation platform can negotiate with multiple vendors at the same time and increase the speed of your sourcing cycle to significantly reduce the time to develop an RFP to approximately two to three hours. This accelerated approach is what is needed to uncover quick and sustainable savings.
Every week there are more and stories about layoffs and financial problems for hospitals and you can take steps now to keep you hospital out of the news.
You can also read how MaineHealth Saved Millions:
Or how Johns Hopkins saved over $82 Million
Click here to request a demo and we can share how you can take immediate action to find, get and keep savings in purchased services to help avoid unnecessary layoffs and service cuts.